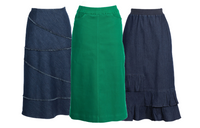 NEW ARRIVAL COLLECTION
Our latest addition of stylish and modest long skirts.  Available in many sizes and lengths; but don't wait too long as your size may sell out quickly.  
SHOP NEW SKIRTS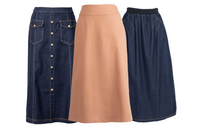 ALL SKIRT COLLECTION
Our much desired skirts come in many different styles and fabrics; they are modest and attractive at the same time. Discover great prices.
Shop Long Skirts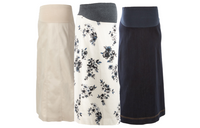 MATERNITY SKIRT COLLECTION
Style and comfort has never been easier for baby bumps or anyone preferring a soft and comfortable fit around the midsection.    
Shop Maternity Skirts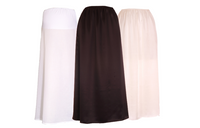 Slips - Regular & Maternity
It's about you - you are always caring for everyone else, don't you deserve something special.
Treat yourself to the luxurious softness of a silk slip or silk Camisole or a natural cotton maternity slip.
Shop Slips
newCreation Apparel
We proudly retail modest clothing for women. Our long skirts and modest maternity fashions are tailored,
in classic feminine styles from carefully selected fabric for lasting wearing pleasure.